This site contains affiliate links to products which means that I may receive a commission for purchases made through these links. You won't have to pay anything extra and I only recommend stuff I feel good about.

Here's my surprising advice for what you shouldn't do when you're sleep-deprived. Keep this in mind the next time you haven't gotten enough sleep (and then read this article for advice on how to go to bed early tonight!).
What are some things you can do when you're sleep-deprived (or in a bad mood for other reasons)?

Imagine if you could change how you feel -- all within MINUTES?

INSTANTLY activate feelings of happiness, brain power, confidence, relaxation, sleep, and more... or take a Power Nap to recharge your batteries.

It's all possible with Brainwave Shots.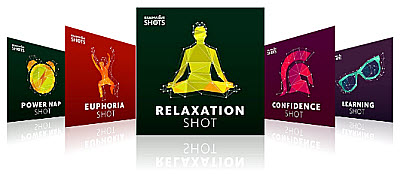 These are little audio MP3s that use special brainwave sounds to change your state of mind.

Best of all?

I've arranged for you to get yours for FREE 🙂

--> Click here to download your Brainwave Shot!
(Please note that this company uses an automated countdown-timer on their website. I'm not a fan of this but I do believe in their products and have been using them myself for years.)
Which one did you choose? Myself, I've downloaded the Power Nap one.